See what Sun can see you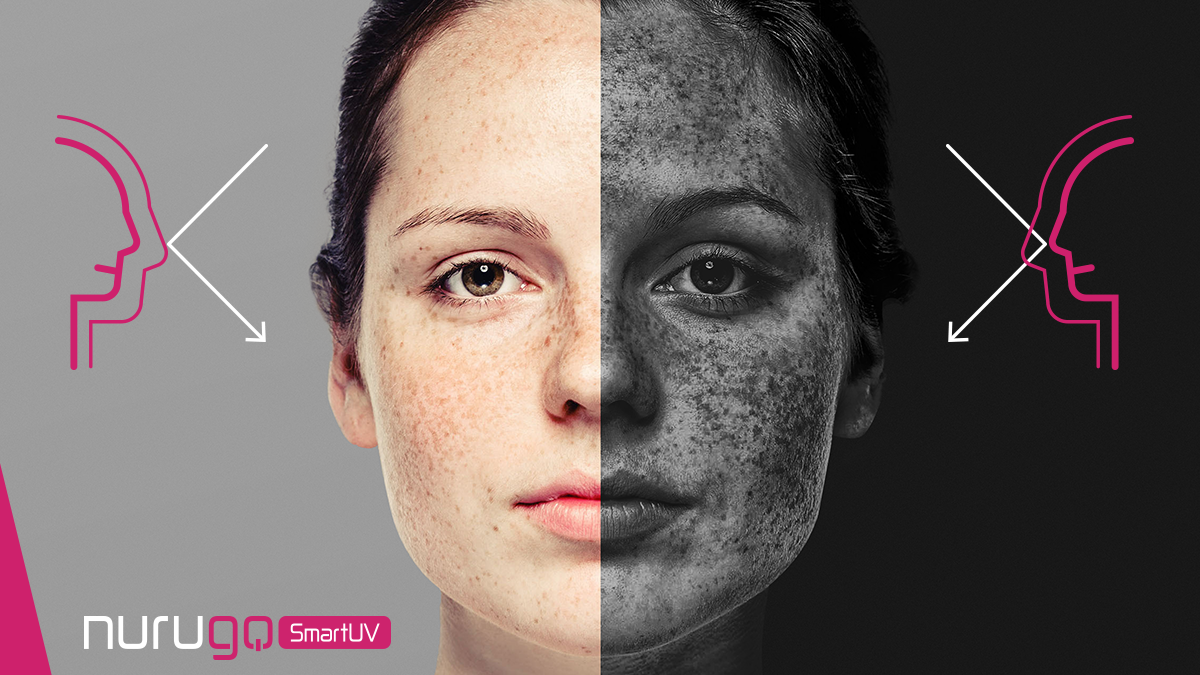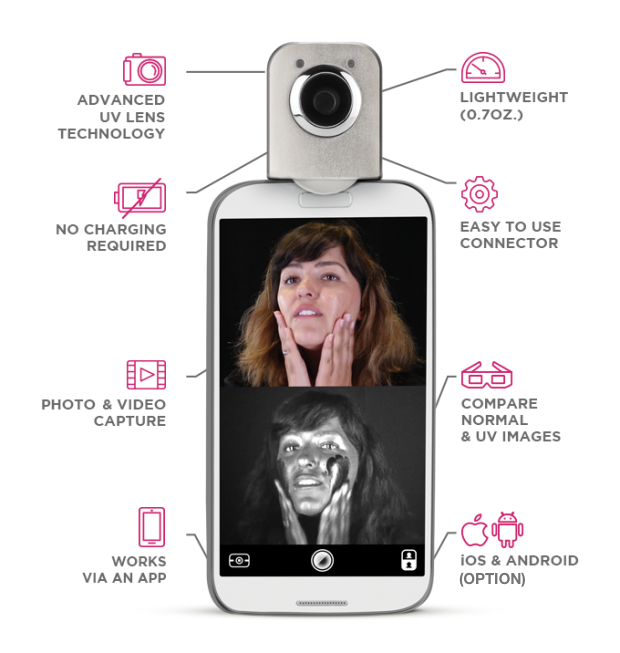 What exactly is the SmartUV?
The SmartUV is a connectable UV camera for smartphones that captures the world in UV light and displays it as a video or picture on your phone screen via the SmartUV App. UV light doesn't have color as it sits outside the visible light spectrum, which explains why the images are in black and white. White shows where UV light is reflected, and black shows where it is absorbed or blocked.

The SmartUV is very easy to use. It simply requires you to download the app foryour smartphone before plugging the device in by using the connector.


(SmartUV is compatible with the OTG supported smartphones.)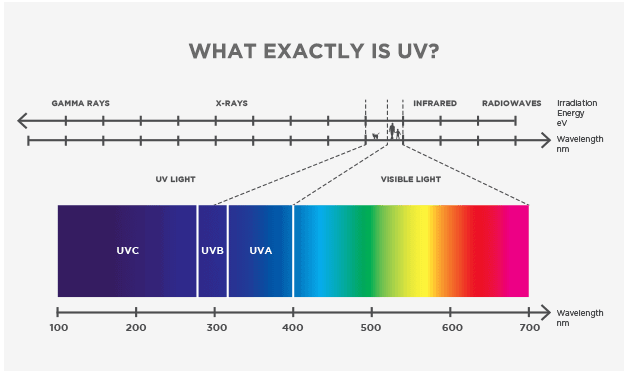 What does the SmartUV do?
The SmartUV lets you see into the UV light spectrum – which is completely invisible to the naked eye. By seeing into the UV spectrum, you are able to discover a whole new, previously unexplored world. The SmartUV has many uses that let you test product claims with accuracy and allow you to see yourself and your skin in a whole new light.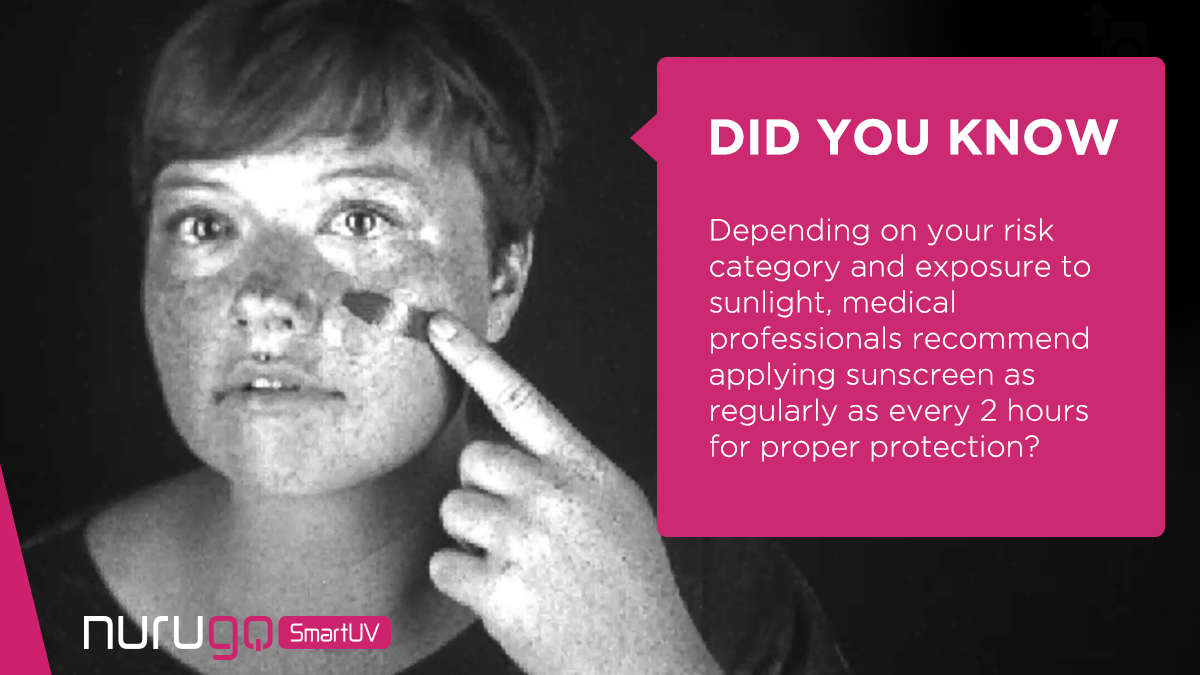 Are you protected by the Sun?
Overexposure to the sun's UV light causes sunburn and 90% of skin cancers; damages the immune system and eyes, ages skin prematurely and fades color in fabrics and furnishings.


UV light is invisible and most of its harmful effects only show up over time, with sun damage lying beneath the skin, unknown for years. Most of us see our skin in the mirror and can't help but think, "I don't really have too much to worry about". But under UV light, your skin looks quite different.


Firstly, UV light penetrates the outer layer of your skin, showing you what it looks like below the surface. Secondly, pigmentation (melanin) build-up shows up as dark spots, so you can spot invisible sun damage. This helps you take better precaution and protect against later problems – before it becomes visible.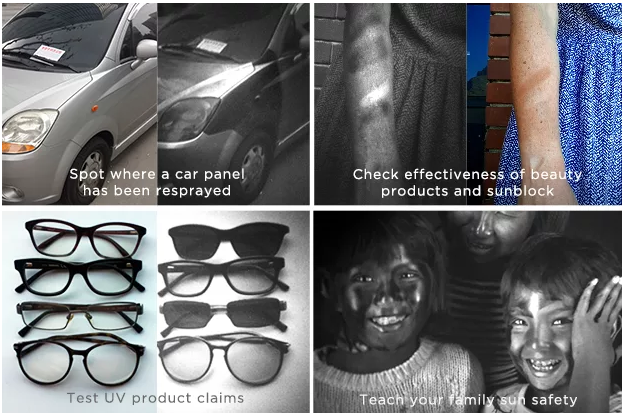 Are your UV protection products actually working?
With the SmartUV you can put spectacles, window tints, and UV skin products – such as sunblock and SPF skincare – to the test to see if they actually do what they claim.


In UV light, UV blocking materials show up black, so it's easy to spot when something is protecting you from harmful rays or not. One of the amazing things you will discover is that even when old and new paint has been matched perfectly and looks identical in visible light, they actually have different densities that is easily revealed with the SmartUV under UV light! That means you can spot where a car panel has been resprayed (indicating accident repairs on a second hand vehicle) or if a room has recently been painted – compared to the rest of the building.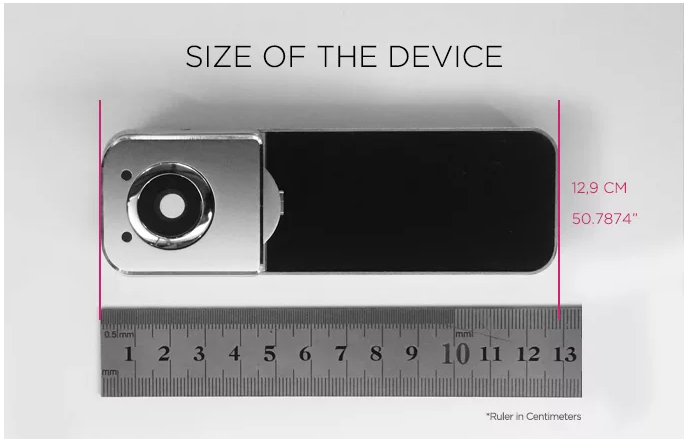 Unlike other UV imaging solutions, the SmartUV is small in size, which makes it more affordable, more portable and easy to attach to your smartphone.
See Smartphone Compatiblity List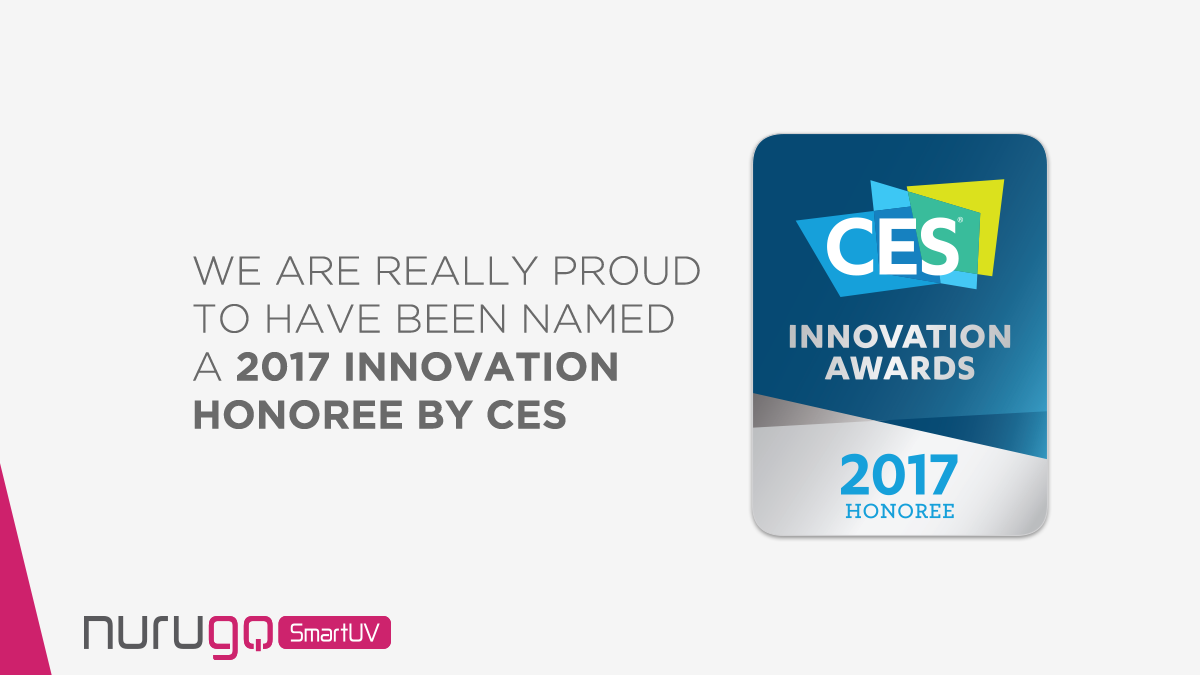 You can trust us - we've done this before!
At Nurugo we have earned our reputation as innovators in the field of technology. Apart from being a repeat Indiegogo creator and having run both a successful Kickstarter campaign for the Nurugo Micro and the SmartUV, we were also named a 2017 Innovation Honoree by CES. Nurugo is going from strength to strength and we are excited to develop even more new and exciting technology for our customers!