"Experience the skin advisor in my hand. "
Nurugo Derma is a skin tester that has built-in 
optical design technology and can be attached 
to a smartphone to take pictures of the skin condition. 

You can use it as a beauty microscope that can enlarge the 
microscopic skin condition through Nurugo Derma's 
50x magnification lens. You can check the result of analysis 
of skin condition by linking with Nurugo Derma app for 
exclusive application. Continue to care for your 
family's skin condition through Nurugo Derma. 

It can be attached to Android and IOS based smartphone.
Derma Package include:


-Nurugo Derma 1 ea. (Color: White/Pink optional)

-iPhone 6 / 7 / 7+ Special bracket 3 ea.


-Horizontal/Vertical Clip 1 ea.


-Lens Guide 4 ea.


-Quick Start Guide & User Manual 1ea.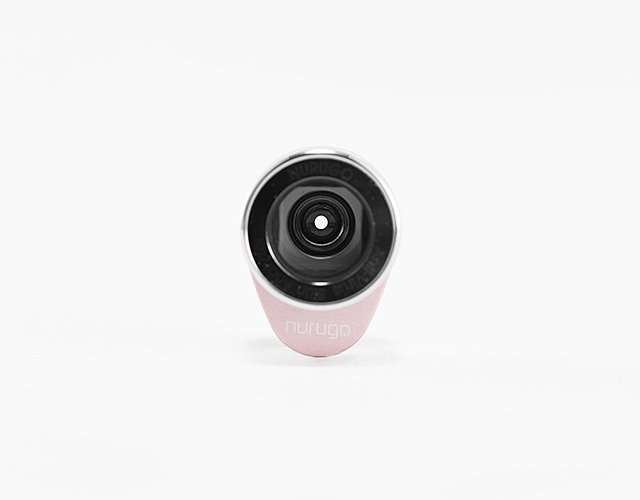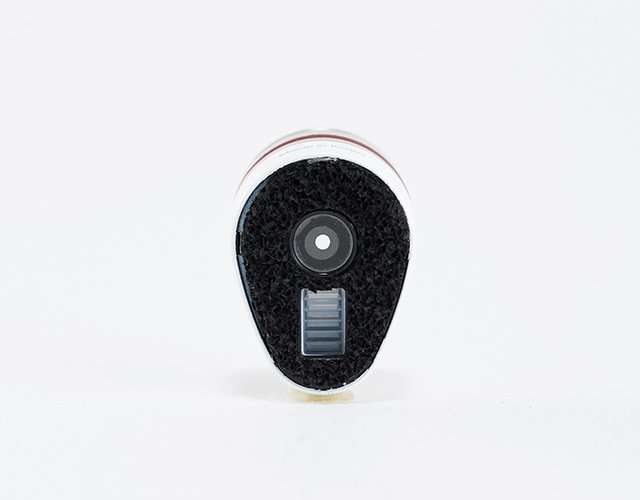 NURUGO DERMA OVERVIEW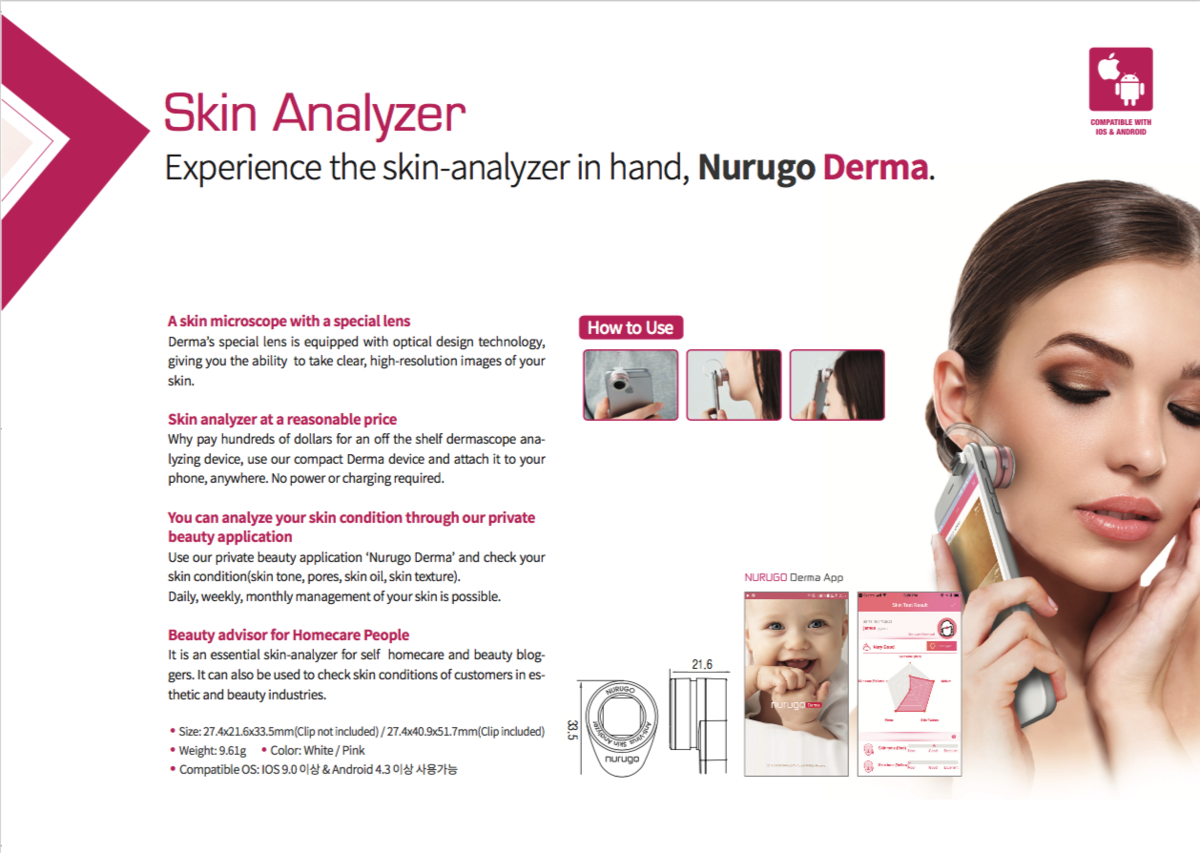 APPLICATION (NURUGO DERMA V2)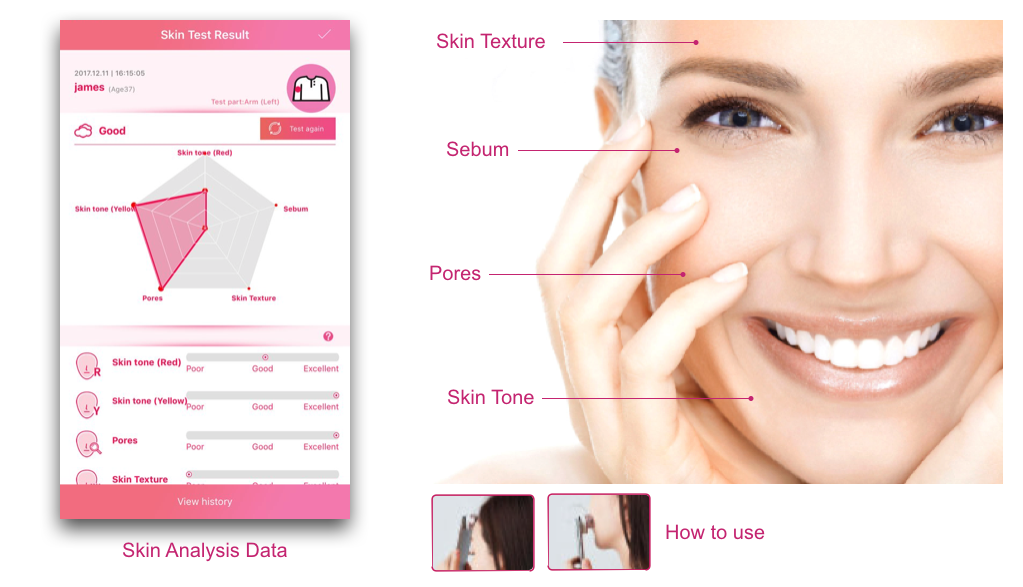 Nurugo Derma mobile application
uses the camera's patented lighting control technology to take crisp skin images (with high resolution magnification), to do a five sector analysis in real time with the results displayed in numerical value.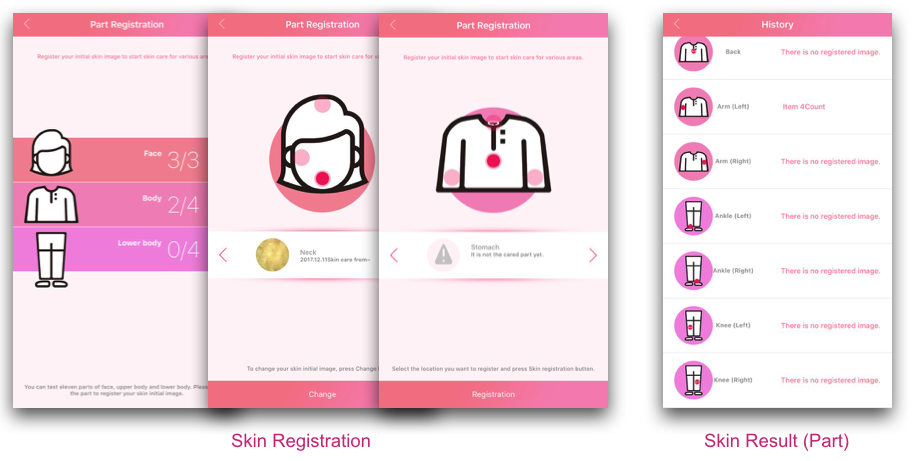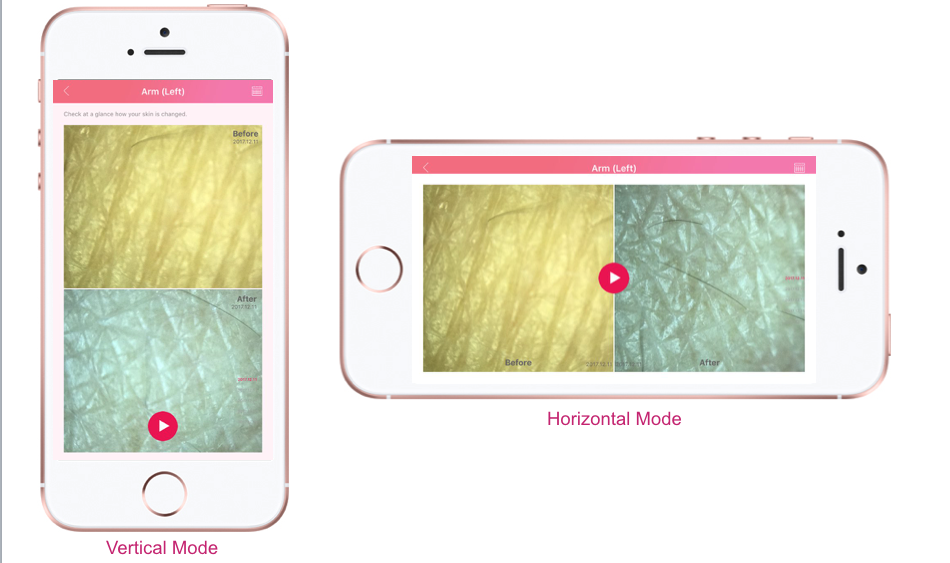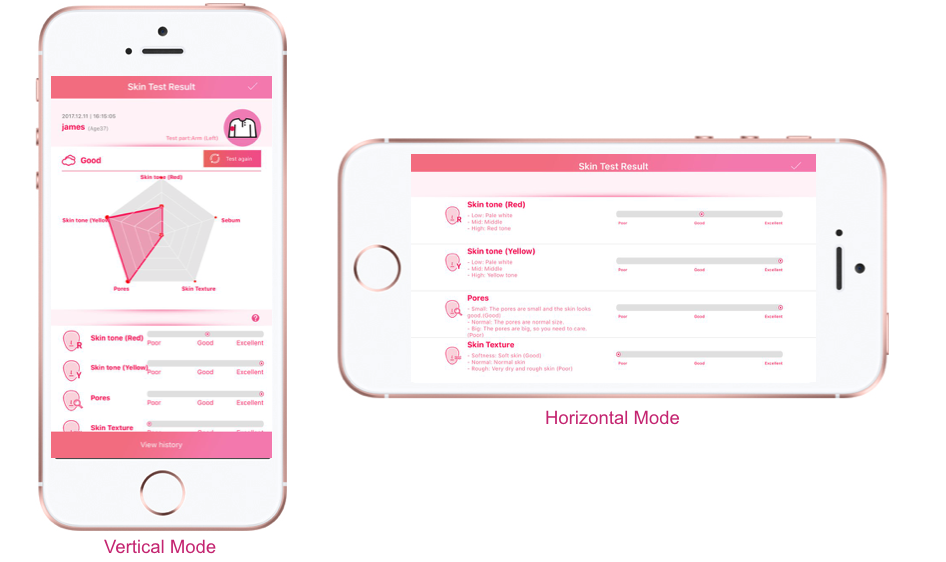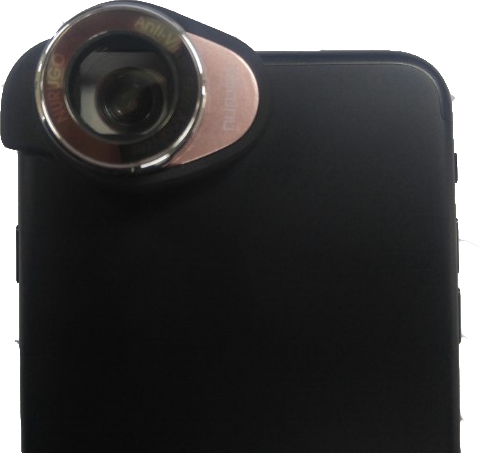 Nurugo Derma Special iPhone Bracket

It is a bracket designed specifically for iPhone 6, 7 and 7 Plus. It is convenient to fix the device by using the bracket when mounting it on the smartphone and installing the micro.

* This product is basically included in micro genuine products. You can buy brackets separately if you want to buy lost or additional brackets.